La Frontera Arizona
Oct 5-8, 2020
We invite you to experience the La Frontera Arizona with us.  Riding out of Tubac, we will venture west, south, east and north to return to Tubac on Day 4. Our journey will travel the little known gravel and paved roads of an area unknown to most of Arizona. 
Not only is the history unique to Arizona but the diversity of landscape and it's peoples are distinctive to Arizona.  The history includes the Native American nations of the Pima and Tohono O'Odham , a treasure trove of gold and silver mines, the Conquistadores, the Gadsen purchase of 1853, and the political landscape of the Mexican-American border.

This is a fully supported Groad adventure.  The riding is about 80% dirt and 20% paved roads roads with a few sections of rocky jeep road on the first and last day. The riding volume is demanding as is the terrain. You must have good fitness for this camp.  Our total route is about 235 miles and approximately 21,000 feet of elevation gain.  
The camp includes 4 days of riding and 3 nights accommodation. 
We welcome riders of intermediate to advanced levels, prepared to ride 4-6hrs daily.  This is small personalized camp with only 4 available athlete spots.  See the daily itinerary below.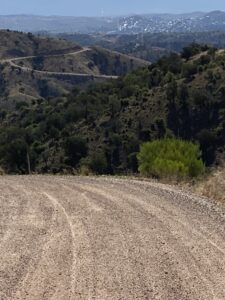 Included:
Guided Rides with goTenac.com Coaches

Complete Ride Support with Skratch products

Daily Bike Wash and Tune

Commemorative T shirt

4 days riding

3 nights Lodging with

Breakfast, Lunch and Dinner

Entry into Ghost Town of Ruby
Good times
Cost: $$$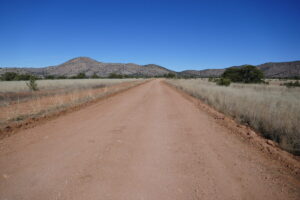 Food and Lodging:
We will be staying at an AirBNB each night with athletes having their own bed.  Our support staff will be making our meals with a couple of meals prepared by The Gravel House so let us know if you have any food allergies and/or preferences.
We will have hydration drinks and ride food available to athletes.  We use Skratch products along with a variety of other products. If you prefer a different product, please bring it.
If you have any questions about what to pack or what to look for when purchasing cycling clothing or supplies, please contact us at 520-344-4850.
Schedule
Monday:  Arivaca
10am Depart on a 35 mile journey thru the Tumacacori Mountains to the pioneer town of Arivaca and ending at the Gallo Libre Ranch just south of town.  This history of this area goes back to the Pima Indians with the first Europeans being Spanish missionaries who set up several mining operations along with several missions.  Many legends of hidden gold and silver surround this wild mountain range.
Our Tuesday night will be spent on the Gallo Libre ranch.  Expect home a cooked meal, relaxing atmosphere and a star-filled night.
Tuesday: Ruby Road
Meet at 6:30 for Breakfast and talk about the route.  We depart at 8am for an 80 mile journey through the ghost town of Ruby, to the border and up and over Duquesne Road to the small town of Patagonia.
This will be a challenging day but you will be rewarded with some of the best gravel road and views in Arizona.  Our first stop will be the Ghost town of Ruby which was a mining camp in the early 1900s. We will have an extended stop here for pictures and to explore the town.
Our journey will continue down towards Pena Blanca lake and then head south to the border. Once at the border, our route takes us to Nogales for some pavement and then up Duquesne road to another mining settlement.  From there it's mostly downhill to our host house, The Gravel House.
We will arrive to a buffet lunch and dinner will be served at 6pm.
Wednesday: San Rafael Valley
Another big volume day as we head south from Patagonia to the border again. Along the way, we will stop at a monument dedicated to the route of the Spanish Conquistadors.  From there will ride along the border and climb up to Parker Canyon Lake for refreshments.
From Parker Canyon lake, we will ride pavement and reenter the dirt at the Canelo Hills.  Climbing up, we will drop into the San Rafael Valley famous for their grass fed beef and golden grasslands.
Our journey ends back at The Gravel House.
Sandwiches upon arrival and dinner at 6pm.
Thursday:  Tubac
8am Breakfast and 9am departure time.  On this day we head back north to our starting point in Tubac, AZ which is about 35 miles.  This route is mostly dirt and has a couple of rocky jeep road sections as we ride on a shelf of the Madera Mountains. From this shelf, we look across the Santa Cruz River valley towards the Tumacacori Mountains.  This was a heavily mined area and we will again pass a few ghost towns.  Once we arrive at Mt. Hopkins road, we will head down to the ranch community of Amado.  From Amado, it's a short 8 miles of pavement back to the historic town of Tubac.