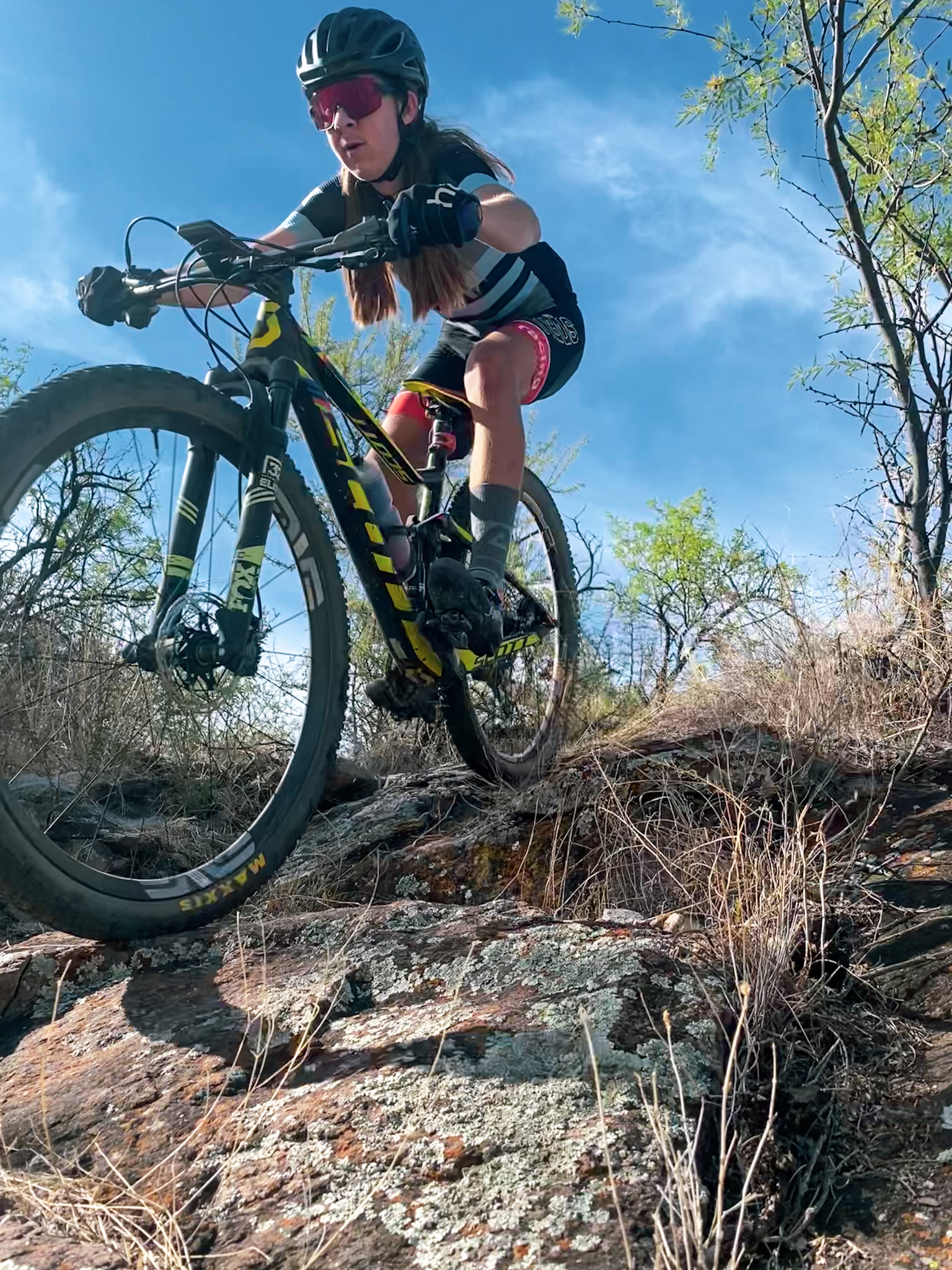 May 31 thru June 4th, 2023
Flagstaff, Arizona
Join USA Cycling MTB coaches Jason Tullous and Rose Grant in the mountains of Northern Arizona for 4 days of riding, training, MTB skills, and learning the art of MTB racing.  This camp is designed to improve junior athletes knowledge of themselves and teach them skills to improve their race craft.
The camp includes 5 days of riding and 4 nights accommodation.
We welcome riders of intermediate to advanced levels aged 13-18, prepared to ride 3-5 hrs daily.
---
Included:
Coached Rides with Tenac Championship Coaches Rose Grant and Jason Tullous
4 nights of Lodging with Breakfast, Lunch and Dinner provided
Setting up individual Training zones
Individual riding meetings
Specific MTB Strength and Mental training through our partner HYPO 2.
Evaluation of athletes by USA Cycling Coaches
Coached skill sessions by PMBI certified skills coach
Good times
Cost: $925 for a shared room. Click here to register:
https://www.bikereg.com/usa-cycling-regional-development-mountain-bike-camp-flagstaff-az
About Tenac Championship Coaching and Coaches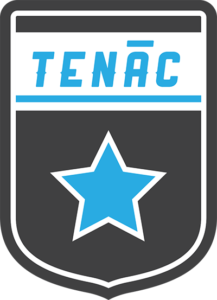 Founded in 2014 by Coach Jason Tullous, Tenac promotes the philosophy of "Know Thyself" through its coaching of endurance athletes.  Tenac teaches this by:
Building a Strong Athlete-Coach Relationship
Helping Athletes Cultivate Self Awareness
Creating Optimal Training Environments
Providing Support Systems
Managing the "Olympic" environment.
Through this philosophy and vision, Tenac Championship Coaches have guided athletes to personal bests at events across the globe including MTB World Cup events, national Championships, High school MTB leagues, World Tour Road Races, Leadville MTB 100, Cape Epic MTB Stage race, Ironman events, and many more.
Through the Art of Experience and Science, Tenac inspires athletes to pursue excellence in themselves.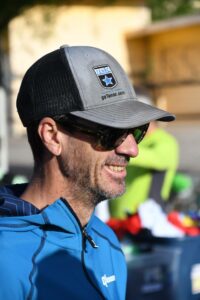 Jason began coaching in the year 2000 after racing as a professional MTB athlete. He turned professional in 1996 after graduating from Northern Arizona University with a bachelor's of science degree in Biology.  Jason coaches all levels of athletes and finds passion in working with athletes that commit to the process of training.  Through this process, athletes better themselves which leads to the achievement of their goals.  Jason has coached 14 Elite National Champions and 7 amateur national champions including a collegiate national champion and a junior national champion.  Jason has coached the men's elite champion at the Cape Epic MTB Stage race, a women's winner of a MTB World Cup race, the women's winner of the Leadville MTB stage race, and many other events across the globe. He has worked and consulted with the Mexican National Road team, Novo Nordisk professional team, El Grupo Youth Cycling, and the Toronto Maple Leafs. His style and philosophy of coaching drives athletes to pursue excellence throughout their cycling and lives.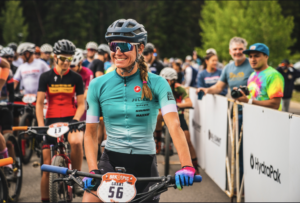 Montana Native, Rose Grant recently retired at the conclusion of 2022 from a 10 year professional career of endurance mountain bike and gravel racing, where she has claimed 5x Elite National titles in XC mountain bike marathon, and 2x Leadville Trail 100 MTB titles, amongst a plethora of other notable achievements. Rose decided to step away from elite racing to be able to embrace a more relaxed lifestyle and enjoy a variety of activities with her friends and family in the mountains of Montana. Rose is embracing her new role of coaching as she transitions, and is enjoying seasonal sports with her husband and 10 year old daughter.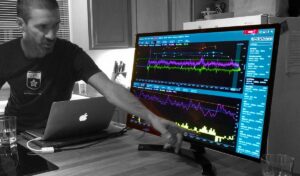 Together Coaches Rose and Jason bring a wealth of knowledge and experience to the athletes of USA Cycling. Each athlete will leave camp with more knowledge about themselves as athletes and how they can build upon their strengths and improve their weaknesses.
Food and Lodging:
We will be staying in the dormitories  of Northern Arizona University.  There will be two athletes per room that includes 1 bathroom. All meals with be at the university dining hall.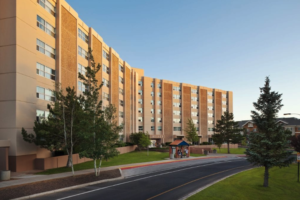 We will provide a collection of hydration drinks and ride food to athletes.  If you have preferred sports nutrition products, please bring it.
If you have any questions about what to pack or what to look for when purchasing cycling clothing or supplies, please click here for a list or contact us at jason@gotenac.com
Schedule to include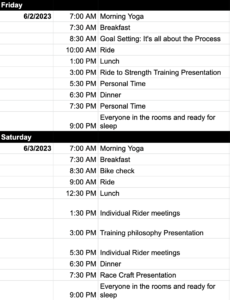 MTB Skills and Maneuvers
Presentations on Race Craft

MTB Strength work
On the bike Nutrition
Mental Training
Art of Recovery
Training Philosophy

MTB Time Trials and data evaluation by coaches
Goal setting
Individual Athlete meetings
Race Simulations
Here is a sample Itinerary:
Reach out with any questions to jason@gotenac.com and
Click here to register:
https://www.bikereg.com/usa-cycling-regional-development-mountain-bike-camp-flagstaff-az