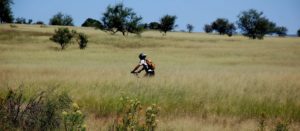 Patagonia, AZ
Mar 26 – Mar 30 , 2019
The Mountain Empire is one of the best kept secrets of Arizona.  It's an old west culture of mining country and ghost towns.  It's the Arizona wine country. It's rolling hills and soaring mountain ranges above the desert floor.  It's miles and miles of jeep roads and that's why we have picked this place as our venue for MTB Endurance Camp.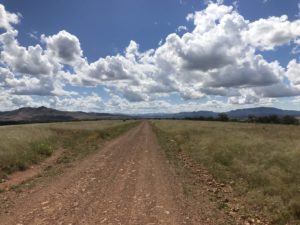 The camp includes five days of riding and 5 nights accommodation  We welcome riders of intermediate to advanced levels, prepared to 4-6hrs daily.  We do not leave any riders behind and will have adequate staff to manage riders of different abilities. This is small personalized camp with only 8 available athlete spots.  This camp is designed to boost your volume for any upcoming goal events like Whiskey 50 Offroad, USA Marathon MTB Nationals, Trans Costa Rica MTB Stage race, etc…
See the daily itinerary below. This is a fully supported MTB endurance training camp. We will focus on volume and kilojoules. The riding is mostly dirt jeep roads with some pavement and single track. There may be a couple of days with short transfers back to Patagonia or to a starting point. The riding volume is demanding. You must have good fitness for this camp.
The elevation of Patagonia is 4050′ and weather during this time of year can vary from 50-75 degrees as a daily high.  We ride rain or shine so come prepared for any weather. We will keep you updated with recommendations and forecasts as the camp approaches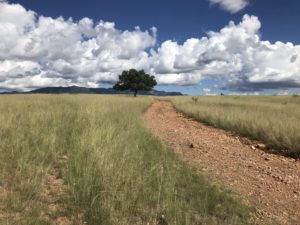 Included:
Daily training sessions with goTenac.com Coaches

Complete Ride Support and product of UCAN

Daily Bike Wash and Tune

Training Talks with our Coaches

Cinch bag with Special Edition goTenac.com swag

5 days riding

Breakfast, Lunches and Dinners

All transportation during the trip

Transport from/to Tucson airport
Cost: $1999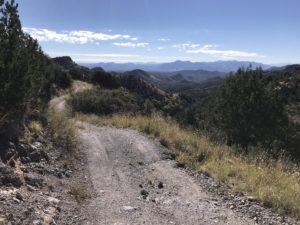 You are responsible for the cost of your lodging, any airfare, bike rentals, and costs other than what is included above in the camp.
Registration:
A non-refundable $500.00 deposit is due at time of registration. The remaining balance is due 60 days prior to the camp and will be invoiced to you for immediate payment
Cancellation:
If you have to cancel for any reason, your deposit and additional fees depending on your cancellation date will not be refunded. Exceptions to this policy will not be made for any reason, including weather or personal emergencies and balances cannot be transferred.
More than 60 days prior: Deposit only

59-22 days prior: Deposit plus Cancellation Fee of 50% of the original camp price

0-21 days prior: Deposit plus Cancellation Fee of 100% of the original camp price
Arrival/Departure:
We recommend you arrive between 1pm and 3pm on Tuesday, March 26, 2019.  Or if you fly into Tucson International Airport, we can pick you up at 1pm on March 26th and drive you to Patagonia. The drive time from Tucson to Patagonia is 1hr 20 minutes.
Bike assembly and camp registration will be from 1pm-3pm on March 26th.   
The conclusion of the camp will be the night of Saturday, March 30th.  We will provide transportation back to Tucson airport on the morning of Sunday, March 31st, 2019.  
Bike Transport and Assembly:
You will be responsible for assembling and packing your bike.  We will have tools, a stand, and be present to assist you. If you wish to rent a bike, let us know and we can obtain a quote for you.
Lodging:
We will have a Team house where all meals will be prepared.  We are suggesting athletes stay at the Stage Stop Inn. The inn is within 5 min walk to the team house. 
Other accommodations include homes on Airbnb, the Duquesne House(2 min walk to team house) and the Sonoita Inn (12 minute drive from the team house).
Airport:
Tucson International Airport (TUS) is the closest airport.
Things to Bring
Clean! Tuned and ready to ride MTB

Gravel Bikes are welcome!

Helmet

4 Jerseys

4 Shorts

Wind Vest

3 Baselayers

Rain Jacket

Arm Warmers

Socks

Cycling gloves

Cycling Shoes/pedals

carry these with you if traveling by plane

Eyewear

Chamois cream

Small Finish Bag

Hydration Pack

For hydration, nutrition, tools, everything you need on a back country ride
Sunscreen

Toiletries for clean up between rides.
Items to add just in case.
Light jacket

Medium weight jacket

Long sleeve and/or thermal jersey

Long finger gloves

Shoe covers/booties

Leg or knee warmers or light tights
We will have hydration drinks and ride food available to camp athletes.  We use UCAN products. If you prefer a different product, please bring it.
If you have any questions about what to pack or what to look for when purchasing cycling clothing or supplies, please contact us at 520-344-4850.
Camp Schedule
Tuesday  Welcome to Arizona
Arrive by 1pm at the Tucson airport and we'll pick you up and transport you less than 1.5 hours to the small town of Patagonia.  Once there, we'll help assemble bikes get you set for the week and check you into the hotel by 3pm. At 3:30 we'll take a warm up ride and sit down to our first dinner  and introductions.
Wednesday/Thursday  Going Big!

Ride to begin at 9am and we will ride 4-6hrs
Friday Recovery
This day will have an optional recovery ride.
Saturday  Patagonia 75
Another 9am start to the hardest day of the camp.
Sunday Departure
After our final breakfast, we load up and transport back to the Tucson Airport.