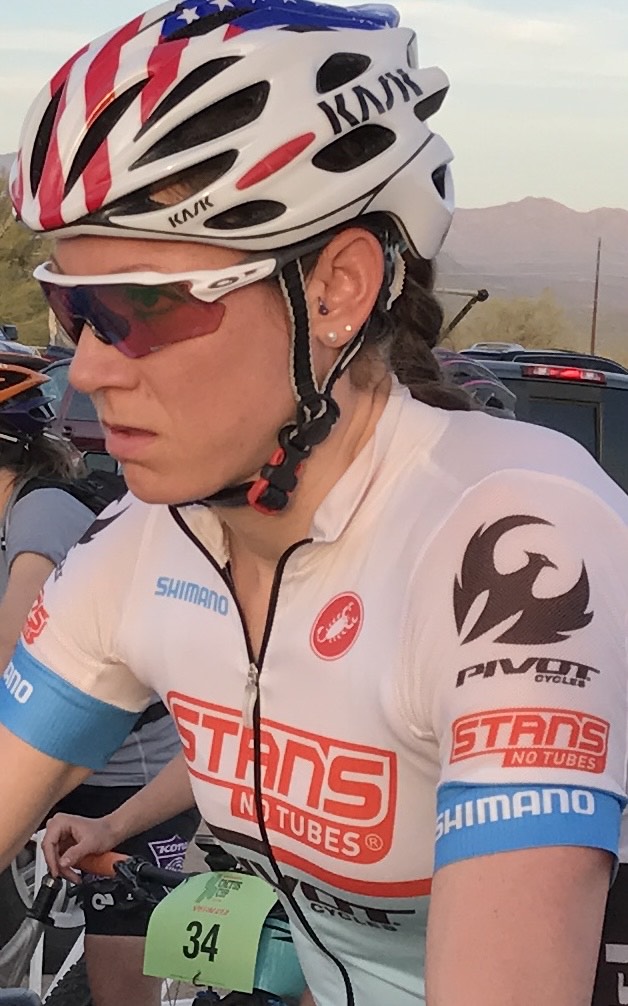 Race Face, you know the face. It's the face of intensity, tranquility, and ultimately focus all in one.  This is the face of Control.  
Control of your actions is of the utmost importance when entering an event.  
The Samurai called this Shodo-O-Seisu. Shodo means "first move" and Seisu means " to control" translating to "control the first move."  That means you are in control of yourself and everything you do. That is the first move.  Your first move is everything from what you eat before the race, to your training before the race, to your bike being race ready , etc…  You control all these things.  
It also means you control your emotions.  You decide and control how you start.
I always tell my athletes to start Fast yet Relaxed and often they give me a look of confusion.  By this I am saying I want them to start fast knowing that most races start "full gas."  At the same time, I want them to stay relaxed, calm and focused.  Let your first move on the start line be to start Fast yet Relaxed.
There is no need to panic. Stay in control and allow yourself to feel the energy of the race.  Ask yourself what are your competitors doing?  Are they attacking? Are they breathing hard?  Is the start very fast or only slightly fast?  Breathe deep and stay tucked in. It will slow and then prepare your next move.  Once that initial start line explosion settles, again go back to control.  
Now, I want you to find Flow.  Be smooth on the single track, smooth on your accelerations, smooth through your pedal stroke, and smooth in your movements.  I always tell my athletes Smooth is Fast.
So flow comes with being smooth. Smooth is Flow. Smooth is fast. Flow with the course and the terrain. Flow with your cadence.  Flow effortlessly and with sustainable power. Flow is smooth. Smooth is Fast.
Being in flow allows you to save your biggest efforts towards the end of your race.  You have ridden efficiently and have more power to give. Now it's time to ATTACK.
Attack in a planned part of the course that is your strength like a climb or a technical descent.  Your attack is only an acceleration. You are still in Control. You are still in Flow. You are just going faster
This Attack is a challenge to yourself to ride as hard as you possibly can to the finish.  The point of this Attack is different for each individual and for each course.  It should be at a point that you can sustain this attack to the finish.
For some, it may be with one lap to go in an XC race or for the Whiskey Offroad, it could be Cramp Hill.  It's always good during your pre ride to pick this point out on the course.  This point may change throughout the race but at least you have a general idea where you want to put everything you have left into your performance. This is Attack.
Finish. End your race with nothing left mentally or physically.  Getting the best out of yourself is a victory.  With that, be sure to celebrate you having the best performance you could possibly have on the bike.  Always celebrate your victories.
Control. Flow. Attack. Finish.
How to get the RACE FACE —–> Practice
Practice Control:
What is your arousal pattern at the start of events?
Too excited

Too relaxed

Just right
Look to find that just right arousal by thinking back to your best events and what you felt like on the start line.  Write these thoughts down and you can work to get yourself there more often.  You can use tools like: Breathing, Music, Meditation. This should all be part of your warm up before any event.
Practice Flow:
Every ride you can practice finding a flow to the workout, the terrain, the cadence, the effort.  As you get into the "meat" of your ride, take a few moments and feel the ride.  What does the energy feel like and begin to flow with that energy.
You can do this using:

Singletrack and focusing your energy to only the single track

Holding momentum on undulating terrain

Bike position and cadence especially on TT bike workouts

Practicing your cornering and body/bike position while cornering

Smooth as a key word

Be smooth on your accelerations

Be smooth on technical single track

Be smooth on your pedal stroke
Practice Attack:
The best place to practice this is during VO2 max workouts and weekend endurance and group rides.  You can attack each interval and hold that attack throughout the interval just like in an event as you hold that attack to the finish.  In group rides, you have many opportunities to try different attacks. Attack in unusual spots and distances and work on holding that attack to a designated spot or the end of the ride. You can do the same on endurance rides and even use Strava segments to motivate holding that attack close to the end of a longer segment.
Practice Finish:
Great workouts deserve some rewards so remember everything in moderation and don't be afraid to celebrate a great day on the bike with a little treat whatever that may be.
The more you practice the more you find yourself in Control, in Flow, and in Attack.