Oracle, AZ
Oct 22-Oct 27, 2019
We invite you to experience the gravel roads of the Sonoran Desert with us.  Riding out of Tucson and venturing over Reddington Pass to the 3C Ranch outside of historic Oracle, Arizona, we will aim to build your endurance, put quality time towards your upcoming goals, and experience the challenging terrain just North of Tucson.
We will stay in the town of Oracle, Arizona, with an elevation of  4524′.  The weather during this time of year can vary from 50-75 degrees as a daily high.  We ride rain or shine so come prepared for any weather however weather during this time is typically sunny. We will keep you updated with recommendations and forecasts as the camp approaches.

This is a fully supported Gravel endurance camp ending with the spectacular Mt. Lemmon Gravel Grinder Event.  Entry into the event is included in the camp.  The riding is mostly dirt jeep roads with some pavement and very limited single track. The riding volume is demanding as is the terrain. You must have good fitness for this camp.  The camp includes 4 days of riding and 4 nights accommodation. 
We welcome riders of intermediate to advanced levels, prepared to ride 4-6hrs daily.  We do not leave any riders behind and will have adequate staff to manage riders of different abilities. This is small personalized camp with only 8 available athlete spots.  See the daily itinerary below.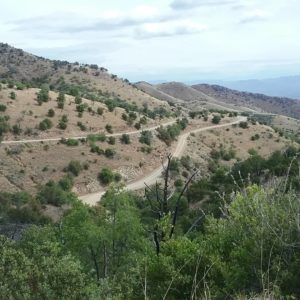 Included:
Daily training sessions with goTenac.com Coaches

Complete Ride Support with Skratch products

Daily Bike Wash and Tune

Training Talks with our Coaches including a Goal Set for 2020.

 Special Edition goTenac.com finish bag

4 days riding

4 nights Lodging at the 3C Ranch (See lodging below)

Breakfast, Lunch and Dinner

We can accommodate all diets.  Just let us know any allergies and/or food preferences and our chef will accommodate you.

All transportation during the trip

Transport from 3C Ranch back to our starting point in Tucson
Cost: $2399
You are responsible for the cost of your airfare, any bike rentals, and costs other than what is included above in the camp.